Our very own member Mawuli (aka Konfucious) and our good friend Pranay are teaming up with Washington D.C. Art powerhouse Art Whino (twitter)to curate their first art show.  Part of the proceeds from the show will be donated to support  Doctors Without Borders providing free and low cost healthcare to countries that need it most.
As the show draws near N3rdlink will have more information and hopefully some sneak peeks from the featured artists but for the meantime here is the official announcement flier sent out by Art Whino. (link to official Art Whino page here.)
Confirmed Artists: Antz, Ardabus Rubber, Arkiv, Artmymind, Baby Vtec, beTSO, Brent Nolasco, Carson Catlin, Clogtwo, David Kraig, DeeTen, Dolly Oblong, Emily Bee, Josh (F+) Pearce, Fakir, Frank Mysterio, Gabriel Carpio, Graham, Franciose, Graphix Chick, Grimsheep, Hydro74, Jeremiah Ketner, Josh Mayhem, JC Rivera, Josh Taylor, Kasey Tararuj, Keithing, Kevin Gosselin, Lickyourelbow, Mark Troup (Gomi), Matt A, Muffinman, Nikejerk, Otoo Bjornik, Phu, Bob Conge/Plaseebo, Roarwithlukas, Rsin, RunDMB, SekureD, Southerndrawl, Tadeo Mendoza, Task One.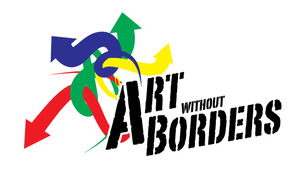 Custom Vinyl Art Exhibit Raising Awareness and Funds for the
Doctors Without Borders Organization
Art Without Borders is an international initiative by Pranay Parikh and Mawuli Dzirasa to help raise awareness and funds (20% of of the proceeds go to DWB) for international organizations providing humanitarian aid across the globe. The current show will benefit the charity Doctors Without Borders (Médecins Sans Frontières), and will feature over 40 artists from around the world. This charity provides quality health care to those in crisis irrespective of their race, religion, or political affiliation. Each artist will put his or her own spin on iconic blank Dunny or Munny vinyl figure by Kidrobot in support of Doctors Without Borders and their mission. Art without Borders is both a custom vinyl art show, and opportunity to participate in a unique show of talented artists unified to help people all around the world.

Saturday, February 23rd, from 8-11pm
Location:
Art Whino Gallery 
120 American Way
National Harbor, MD 20745 
Reception begins at 8pm
Show end date: March 23rd,  2012
Music by DJ Inkognito
Yummy Cupcakes by Dessert Fantasies
http://www.dessertfantasies.com/
COMPLIMENTARY FROSTY BEVERAGES BY PBR.
The event is FREE and open to the public.
 About Doctors without Borders:

Doctors Without Borders/Médecins Sans Frontières (MSF) is an international medical humanitarian organization created by doctors and journalists in France in 1971.
Today, MSF provides independent, impartial assistance in more than 60 countries to people whose survival is threatened by violence, neglect, or catastrophe, primarily due to armed conflict, epidemics, malnutrition, exclusion from health care, or natural disasters. MSF provides independent, impartial assistance to those most in need. MSF also reserves the right to speak out to bring attention to neglected crises, challenge inadequacies or abuse of the aid system, and to advocate for improved medical treatments and protocols.
In 1999, MSF received the Nobel Peace Prize
About the curators:
Pranay Parikh
Born and raised in California, I've always had a penchant for the arts. Unfortunately, I learned early in my life that a life of artistry was not for me. There were days that I would complain that my creativity was broken, or that my hand was dumb, and I just couldn't figure out how to draw. I did, however, realize that I was a natural in the sciences, which lead me to pursue a life in medicine, which is my current focus as a 4th year medical student.  Though the creativity foci in my brain may be broken or missing for that matter, it didn't drive me away from an appreciation of the arts, and I sought a way to be more involved. Throughout the years, I have had the pleasure to meet many artists from around the world with extremely intelligent hands I might add. Working with them on various projects, and talking to them about what I do; we came up with the idea for this show. A way for artists to showcase their creativity while being able to give back to an organization that does amazing work around the world. A organization that I hope to take part in one day, but until then, I hope to help in any way I can.
Mawuli Dzirasa
I'm a Maryland native who has been a staunch supporter of the "low brow" art scene for many years and is a longtime collector of art, sneakers, and good times. I am an engineer by trade, a DJ, and a member of the N3rdlink team where we help to do our part to report on all things related to nerd culture. Being a member of a community service oriented fraternity, and having health care professionals for family members, I have a deep seeded passion to give back to the community at large, particularly in areas that relate to health. This show is both a way to raise awareness for an amazing
organization, and a way to highlight the culture I enjoy so much.